Vulvodynia Treatment Registry
NVA Vulvodynia Treatment Registry Expanded
Due to a prior lack of research, women with vulvodynia do not have scientific information to help guide them in making important decisions about their medical treatment. Although medical professionals report utilizing 30 different therapies to manage vulvodynia symptoms, currently, women are only able to determine the effectiveness of these treatments through a trial-and-error process that can take several weeks, months, and sometimes even years.
Simply put, this is unacceptable and is the reason why NVA funded the development of the National Vulvodynia Treatment Outcomes Registry. Women who participate in this important project are followed at one of eight Registry sites (see below) for one year after initiating vulvodynia treatment. Participation is voluntary, does not include any experimentation and will not change women's treatment recommendations. In addition to generating vital data on which treatments are most effective for different vulvodynia subtypes, collected information will help to identify factors that can predict treatment success and guide the development of large controlled trials of promising therapies. Additionally, we recently expanded the Registry project to include postmenopausal women, since this group in routinely excluded from research studies, as well as the collection of DNA samples, which will be used for genetic analyses.
Registry investigators from the sites below will enroll an additional 300 women in the Registry project. For additional information, or to participate, please contact Registry Coordinator Dr. Georgine Lamvu by email (georgine.lamvu@flhosp.org) or by phone (407-303-2721).
Medical professionals interested in obtaining Registry flyers to distribute to their patients should also contact Dr. Lamvu.
About the Investigators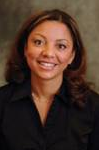 Georgine Lamvu, MD, MPH, associate professor of obstetrics and gynecology at Florida State University, directs the gynecology unit at Florida Hospital in Orlando and supervises the hospital's surgical outcome database. Additionally, she serves as Director of the Florida Hospital Chronic Pelvic Pain Clinic, which provides medical care to 2000 women with chronic pelvic or urogenital pain disorders annually. Dr. Lamvu completed her fellowship in advanced laparoscopy and pelvic pain at the University of North Carolina, where she supervised the chronic pelvic pain database evaluating surgical and medical outcomes in women with chronic pelvic pain. Her research and clinical experience will make her an exceptional Director of the Registry project.

Denniz Zolnoun, MD, MPH, associate professor of obstetrics and gynecology and Director of the Vulvar Pain Clinic at the University of North Carolina, Chapel Hill, provides medical care to many women with vulvodynia. In 2003, she was the recipient of the prestigious BIRCWH Scholarship (Building Interdisciplinary Research Careers in Women's Health). In 2006, she received a five-year grant from the National Institutes of Health to refine diagnostic criteria for vulvar vestibulitis syndrome by studying vulvar skin and pelvic muscle sensitivity. Her research and clinical expertise make her well-qualified to serve as an advisor on muscle and skin measurements, as well as data collection.
Richard Marvel, MD, is assistant professor of obstetrics and gynecology at Johns Hopkins University School of Medicine, director of the Center for Pelvic Pain at the Greater Baltimore Medical Center in Maryland and president of the International Pelvic Pain Society. Thousands of women with vulvodynia and other urogenital/pelvic pain disorders visit his Center annually. Dr. Marvel works closely with local pain specialists, physical therapists, psychologists and other medical specialists to coordinate multidisciplinary medical care for these women. He is an accomplished laparoscopic surgeon, has extensive experience in the surgical treatment of Provoked Vestibulodynia, endometriosis and other gynecological disorders, and has authored numerous publications on these conditions.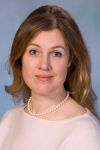 Lara J. Burrows, MD, MSc, is the Medical Director of the Center for Sexual Health in Akron, Ohio and the Associate Director of the Center for Vulvovaginal Disorders in Washington DC. She completed her undergraduate education at New York University where she earned a degree in psychology. She graduated from Dartmouth Medical School and then completed her residency in Gynecology and Obstetrics at The John Hopkins Hospital. She continued her post-graduate training at New York University and the University of Pittsburgh where she completed a fellowship in Female Pelvic Medicine and Reconstructive Surgery as well as an NIH-sponsored Master's degree in Clinical Research Design and Statistical Analysis. Dr. Burrows is the author of more than 40 peer-reviewed articles and abstracts. She is the senior associate editor for the textbook Female Sexual Pain Disorders: Evaluation and Management. In addition, she is the co-author of 101 Questions about Vulvar Disease.

David Hutchins, MD, is the director of the Center for Vulvar Disorders, University of Arkansas for Medical Sciences in Little Rock, which provides medical care to women across the state. He graduated from the University of Mississippi School of Medicine and completed an OB/GYN residency at Blodgett Memorial Medical Center in Grand Rapids, in affiliation with the University of Michigan. Dr. Hutchins assumed his current position in 2000. In addition to his interest in vulvar disorders, he specializes in post-menopausal health conditions.

Kathryn Witzeman, MD, is an Assistant Professor in the Department of Obstetrics and Gynecology at the University of Colorado School of Medicine and the Director of the Chronic Pelvic Pain Clinic at Denver Health Medical Center.  She is a Fellow of the American College of Obstetricians and Gynecologists and her clinical interests include vulvovaginal disorders, pelvic pain, menstrual disorders and menopausal problems.  She completed her medical degree at the University of Cincinnati School of Medicine and her residency training at the University of North Carolina, Chapel Hill.

Andrea Rapkin, MD, is professor of obstetrics and gynecology at the University of California, Los Angeles (UCLA), and director of the UCLA Pelvic Pain Clinic. She was one of the first gynecologists to incorporate a multidisciplinary pain management approach to the evaluation and treatment of women with vulvar and pelvic pain. She is an NIH-funded investigator and her clinical research interests include menopause, premenstrual disorders and chronic pelvic/vulvar pain.

Steven S. Witkin, PhD, is a Tenured Professor of Immunology and the Director of the Division of Immunology and Infectious Diseases in the Department of Obstetrics and Gynecology at Weill Cornell Medical College in New York City. His Division is engaged in research in genetic, immune and infectious aspects of various disorders affecting women.  One of the major areas of study is vulvodynia. Dr. Witkin has trained numerous ob/gyn investigators from many different countries who have now become leaders in women's health research.

Lori Boardman, MD, MSc, is professor of obstetrics and gynecology at the University of Central Florida College of Medicine in Orlando. Her clinical practice is located within the University's Student Health Services, which is visited by 9,000 women annually. She is also in the process of opening a second vulvar disorders clinic at Orlando Health, one of Florida's most comprehensive private, not-for-profit healthcare networks with over 2,000 affiliated physicians. Dr. Boardman previously served as the director of the Vulvar and Colposcopy Clinics at Women & Infants Hospital in Providence, Rhode Island. She was also a recipient of the Mentored Investigator Award in Women's Health from the NIH.

Andrew Goldstein, MD, is the director of the Centers for Vulvovaginal Disorders in Washington DC, New York City and Annapolis, MD, which provide medical care to thousands of women with vulvodynia and other vulvar disorders annually. He is a co-author of the textbook Female Sexual Pain Disorders: Evaluation & Management. In addition to lecturing extensively on vulvodynia, vulvar dermatoses and sexual pain disorders, Dr. Goldstein is actively involved in research and has published numerous peer-reviewed articles and book chapters on these subjects.
Generously supported, in part, by