Libby Edwards, MD

Dr. Edwards is in private practice in Charlotte, N.C. She is also an Associate Clinical Professor of Dermatology at Wake Forest University School of Medicine, Winston-Salem. Dr. Edwards received her medical degree from Bowman Gray School of Medicine in 1976. Her professional memberships include the American Academy of Dermatology and the Women's Dermatologic Society. Dr. Edwards is also currently the Secretary-General of the International Society for the Study of Vulvovaginal Disease (ISSVD) and was the program chairperson for the Fourth ISSVD World Congress.
David Foster, MD, MPH
Dr. Foster, Professor of Ob/Gyn at the University of Rochester, received his Medical Degree from the Thomas Jefferson University in 1976 and completed his residency in Obstetrics and Gynecology at the Johns Hopkins Hospital. Dr. Foster completed a fellowship in Gynecologic Pathology at the Johns Hopkins Hospital and a Masters in Public Health in Epidemiology also at Hopkins. Dr. Foster directs the Colposcopy and Vulvovaginal Disease Unit at Strong Memorial Hospital and is an active member of the International Society for the Study of Vulvovaginal Disease.  Among a number of research projects focusing on diseases of the vulva, Dr. Foster was principal investigator for an NIH-funded trial concerning the medical treatment for vulvodynia.
Andrew Goldstein, MD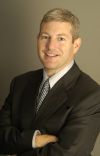 Andrew Goldstein, M. D., a Board-certified ob/gyn, is the director of the Centers for Vulvovaginal Disorders in Washington, DC, Annapolis, MD and New York City.  He specializes in the treatment of vulvodynia, vulvar dermatoses, and other disorders that cause sexual dysfunction and pain. He is the immediate past-president of the International Society for the Study of Women's Sexual Health and a member of the renowned International Society for the Study of Vulvovaginal Disease. Dr. Goldstein has co-authored two books on female sexual pain and published numerous peer-reviewed articles and book chapters on this topic.
Bernard Harlow, PhD

Dr. Harlow is Professor and Head of the Division of Epidemiology and Community Health at the University of Minnesota School of Public Health, and an Adjunct Professor of Epidemiology at the Harvard School of Public Health. His recent research has focused on psychiatric disorders and their relation to reproductive function and gynecological morbidity. He has a long history of NIH-funded research, including one of the first community-based studies to assess the prevalence and etiological predictors of vulvodynia.
Stanley Marinoff, MD, MPH

Dr. Marinoff is professor emeritus of obstetrics and gynecology at the George Washington University of Medicine and Health Sciences in Washington, DC and is now retired from clinical practice.  Formerly, Dr. Marinoff served as the medical director of the Center for Vulvovaginal Disorders and was a senior attending physician at Columbia Hospital for Women.  He received his medical degree from The Chicago Medical School and a Master's degree in Public Health from Harvard University School of Public Health. Dr. Marinoff is a member of the American College of Obstetricians and Gynecologists, the International Society for the Study of Vulvovaginal Disease, and numerous other societies and committees. He has published many articles on vulvodynia and pudendal neuralgia.
Paul Nyirjesy, MD

Dr. Nyirjesy is Professor of Obstetrics and Gynecology at Drexel University College of Medicine and the Director of the Drexel Vaginitis Center. After completing a residency in Obstetrics and Gynecology at Jefferson in 1989, Dr. Nyirjesy completed a two-year fellowship in Infectious Diseases in the Department of Medicine at Temple University Hospital. In 1991, he established the Temple Vaginitis Referral Center, a program whose goal is to evaluate and treat patients referred primarily by their gynecologists because of chronic vulvovaginal symptoms. This program moved to Drexel in 2003. Because of the nature of his clinical practice, his academic interests have included vulvodynia. In addition to his many articles on chronic vulvar and vaginal diseases, he led the first double-blind randomized placebo-controlled trial of any therapy for vulvodynia.
Elizabeth Stewart, MD

Dr. Stewart works for Harvard Vanguard Medical Associates, a large multi-specialty medical group in Boston. She is also Assistant Professor of Obstetrics and Gynecology at Harvard Medical School. Dr. Stewart graduated from George Washington University School of Medicine in 1981 and is a Fellow of the American College of Obstetrics and Gynecology. She is also a member of the International Society for the Study of Vulvovaginal Disease. Her recent book on vulvovaginal health, The V Book, was released by Bantam in July 2002.
Justin Wasserman, MD
Dr. Justin Wasserman, M.D., F.A.A.P.M.R., is the Medical Director and President of The Pain Treatment Center of Greater Washington in Bethesda, Maryland. He graduated from the University of Cincinnati College of Medicine with a medical degree in 1993. Dr. Wasserman interned at The Jewish Hospital of Cincinnati, and completed his residency in Physical Medicine and Rehabilitation at the University of Chicago/Schwab Rehabilitation Hospital in Chicago, Illinois in 1997. Since graduating from his residency, Dr. Wasserman has been engaged in medical practice specializing exclusively in the treatment of chronic pain disorders. He has board certifications from both the American Board of Physical Medicine and Rehabilitation and The American Board of Pain Medicine. He is also a member of several professional associations including the American Academy of Physical Medicine and Rehabilitation, the American Medical Association, the American Pain Society, the American Academy of Pain Medicine, the International Society for the Study of Pain, and the American Myopain Society. He has a specific expertise in the pharmacologic management of chronic pain, and is planning on participating in a variety of research projects.
Ursula Wesselmann, MD, PhD

Ursula Wesselmann received both MD and PhD (Physiology) degrees from the Christian-Albrechts-University in Kiel, Germany, in 1983 and 1987 respectively. She subsequently completed postdoctoral studies at the Medical College of Wisconsin in Milwaukee and at Northwestern University Medical School in Chicago. She completed a residency in Neurology at the University of Chicago, and fellowship training in pain management at the Departments of Anesthesia and Neurology at the Massachusetts General Hospital/Harvard Medical School in Boston. She joined the Departments of Neurology and Biomedical Engineering at The Johns Hopkins University in Baltimore in 1994, where she was an Attending Physician (Neurology) at Johns Hopkins Hospital and a member of the Johns Hopkins Blaustein Pain Treatment Center. In March 2008 Dr. Wesselmann moved to the University of Alabama at Birmingham to join the Department of Anesthesiology/Division of Pain Management, where she is currently the Edward A. Ernst Endowed Professor of Anesthesiology, and a Senior Scientist at the Civitan International Research Center. Her translational research laboratory focuses on the pathophysiological mechanisms of visceral and neuropathic pain syndromes in females and gender differences in the processing of nociceptive information with emphasis on pelvic pain and vulvodynia. Dr. Wesselmann's research work is funded by grants from the National Institutes of Health. Her clinical practice centers on the treatment of chronic urogenital and pelvic pain syndromes.

Dr. Witkin has been in the Department of Obstetrics and Gynecology at Weill Medical College of Cornell University since 1981, where he is currently Professor of Immunology, Director of the Division of Immunology and Infectious Diseases. Dr. Witkin has over 240 peer reviewed publications in areas related to women's health. In the past several years, the research in his Division has focused on genetic, immunologic, and infectious aspects of preterm birth, gynecologic infections and vulvar vestibulitis syndrome. His laboratory is also a New York State licensed clinical laboratory for genetic and immunological testing.