The Stanley Marinoff Career Development award helped to increase the number of medical professionals treating vulvodynia patients. Among the award recipients are:
2016 Recipient:
Mitchell Linder, MD – University of Rochester Medical Center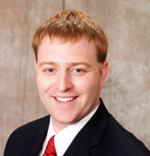 Mitchell Linder, M.D., assistant professor at the University of Rochester Medical Center, completed his internship and residency in obstetrics and gynecology at the University of Rochester, Strong Memorial Hospital. Along with his mentors Dr. David Foster, and Dr. Adrienne Bonham, Dr. Linder will apply his award to establishing an integrated vulvar/chronic pain specialty clinic at the University of Rochester.  Relying on specialists including those in lower genital tract disorders, minimally invasive gynecologic pain, pelvic floor physical therapists, behavioral health, CT guided nerve blocks, as well as the university's urogynecologists and a team of dedicated and trained nurses and support staff, they will develop an integrated, team-based approach to the assessment and treatment of these patients.  The goal of this initiative will be to focus on functional improvements in outcomes as measured using the PROMIS platform (Patient-Reported Outcomes Measurement Information System). For more information on PROMIS, go to http://www.healthmeasures.net/explore-measurement-systems/promis.
2015 Recipients:
Linda Scheider Burkett, MD – Medstar Washington Hospital Center and Georgetown University Hospital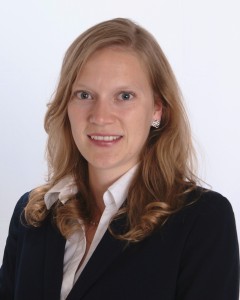 Linda Scheider Burkett M.D., OB/GYN PGY-2 resident at MedStar Washington Hospital Center/ Georgetown University received her medical degree from Virginia Commonwealth University School of Medicine in Richmond, Virginia. Her mentor, Dr. Cheryl Iglesia is an internationally recognized expert of female sexual dysfunction and pelvic floor disorders, and is the Section Director of Female Pelvic Medicine and Reconstructive Surgery for MedStar.
The NVA Stanley Marinoff award enables a novel research project for the treatment of lichen sclerosus. Dr. Burkett will investigate the use of the MonaLisa Touch CO2 radiofrequency laser for lichen sclerosus in a randomized controlled trial compared to clobetasol propionate ointment. Preliminary results of the MonaLisa CO2 radiofrequency laser has shown stimulation of fibroblastic growth through activation and biosynthesis of collagen and restoration of the extracellular matrix with collagen fibers of vaginal epithelium in patients with Genitourinary Syndrome of Menopause (GSM). Findings from this research may lead to improved treatment options for patients with lichen sclerosus.
Antje Barreveld, MD – Tufts University School of Medicine and Newton-Wellesley Hospital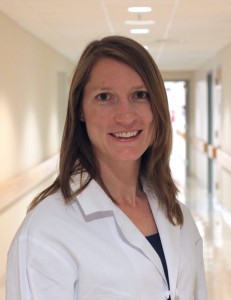 Antje Barreveld, MD is Assistant Professor of Anesthesiology at Tufts University School of Medicine.  She practices as a Pain Medicine specialist and Anesthesiologist with Commonwealth Anesthesia Associates at Newton-Wellesley Hospital in Newton, MA.  Her special clinical and research interests are in education about best practices in pain management, chronic pain in women, pelvic pain, and acute and chronic postoperative pain.
Dr. Barreveld will apply her award to study a specialized interventional procedure in treating pudendal neuralgia.  Pudendal neuralgia is defined as pain in one or more areas in the distribution of the pudendal nerve, which includes the perineum, rectum, anus, urethra and genital area (clitoris, mons pubis, vulva, lower 1/3 of the vagina and labia in women, and the penis and scrotum in men). Pudendal neuralgia can be caused by known risk factors (such as prolonged pressure on the perineum as seen with bicycling), is observed in a subset of patients with vulvodynia, or is caused by unknown factors. Although multimodal treatments are available, patients often continue to experience severe morbidity, disability and suffering. One interventional procedure that may be effective in treating these patients, but one which has not been adequately studied in clinical trials, is radiofrequency lesioning (RFL) of the pudendal nerve. Using a specialized needle that transmits electrical impulses to the nerve and is placed under x-ray guidance to the target area, it is believed that patients undergoing pudendal RFL experience prolonged pain relief for many months, thereby decreasing the need for medications and avoiding invasive surgical decompression. This study will provide the necessary data to demonstrate that pudendal RFL may be indicated for patients with pudendal neuralgia and potentially expand available treatments for patients suffering from this disease.
2014 Recipient:
Sonia Bahlani, MD – The Smith Institute for Urology in New York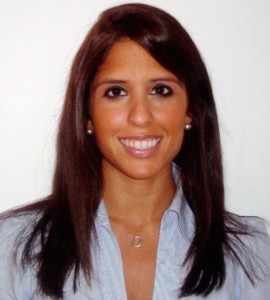 Sonia Bahlani, M.D., an attending physician at The Smith Institute for Urology in New York, received her medical degree from the Virginia Commonwealth University School of Medicine in Richmond, Virginia. She completed her residency in ob/gyn at New York-Presbyterian/Weill Cornell Medical Center and joined The Smith Institute following a fellowship in urology under the mentorship of Dr. Robert Moldwin, a pioneer in the field of pelvic pain.
With her NVA award, Dr. Bahlani will investigate the efficacy of dimethyl sulfoxide (DMSO) in the treatment of vestibulodynia (aka vulvar vestibulitis).  DMSO, a by-product of the wood industry, is known to have analgesic, anti-inflammatory, and possibly even anti-carcinogenic properties. It is FDA-approved as an intravesical agent for the treatment of interstitial cystitis/painful bladder syndrome. Its ability to penetrate skin and mucous membranes, in combination with its anesthetic, anti-inflammatory, and muscle relaxant properties, makes it a potentially powerful topical treatment for vestibulodynia and co-existing pelvic floor muscle dysfunction. Dr. Bahlani hopes that this study will eventually lead to a novel treatment for vestibulodynia.
2013 Recipient:
Erin Gross, MD- University of California San Diego

Vulvar pain affects millions of women in the United States negatively impacting their physical, sexual and emotional well-being. Her project is to institute a vulvar specialty clinic at the University of California, San Diego to provide focused care for this patient population. The establishment of this clinic will offer the opportunity to improve and explore future options for management. This clinic will also act as a hub for collaboration between Gynecology, Psychiatry, and Anesthesia/Pain to provide comprehensive care for these complex conditions. In the establishment of a specialized, multidisciplinary clinic, she aims to improve patient care outcomes and satisfaction as well as provide opportunities for clinical research and resident education.
2012 Recipients:
Jennifer Greene, MD – University of South Carolina School of Medicine

Dr. Greene will use her award, generously matched by her institution, to establish the first vulvar specialty clinic at her university, which serves as a referral center for the Columbia metropolitan area and 17 surrounding counties. Her goals are to better serve the medical needs of women with vulvar disorders in the community and to train the next generation of gynecologists, includ­ing medical students and residents. Dr. Greene will also conduct clinical research in her patient population to better understand vulvodynia treat­ment outcomes. For more information on the clin­ic, call 803-545-5700 or visit http://specialtyclinics.med.sc.edu/vul.html.
Ewa Baszak-Radomanska, MD, PhD – TERPA Offices (Poland)

Dr. Baszak-Radomanska will establish the first dedicated vulvar pain clinic in Po­land. Specifically, the NVA's funding will assist the clinic staff in serving low-income patients, as well as provid­ing multidisciplinary medi­cal care to women suffering from vulvodynia and related pelvic pain disorders. Dr. Baszak-Radomanska is also the founder of the Women Without Pain Foundation, whose mission is to raise awareness of neglected pain disorders, educate and train medical professionals and improve medical care provided to women suffering from these conditions in Po­land. For additional information, please visit www.terpa.eu/.

2011 Recipients:
Ahinoam Lev-Sagie, MD – Hadassah University Hospital (Israel)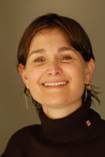 Dr. Lev-Sagie,an obstetrician-gynecologist at Hadassah University Hospital, spent several years in the United States training as a specialist in vulvovaginal disorders under Drs. Paul Nyirjesy, Steven Witkin and Lynette Margesson. Currently, she directs a vulvar pain clinic at Hadassah. She used her NVA award to conduct a randomized placebo-controlled trial to investigate the efficacy of low-level laser therapy in the treatment of provoked vestibulodynia (PVD). Low-level laser therapy (LLLT) is an emerging medical technique in which exposure to non-thermal laser irradiation functions to treat pain. Though its mechanism of action is not fully understood, it has shown promising results in studies on soft-tissue inflammation, neck pain, tendinopathies, rheumatoid arthritis and osteoarthritis. She is currently writing up the results of her study to submit for publication.
Stéphanie Thibault-Gagnon, PT – Queen's University (Canada)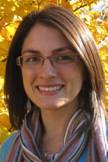 Ms. Thibault-Gagnon is a physical therapist and clinical researcher at Queen's University in Canada. In preparation for the development of a large controlled trial to investigate the efficacy of physical therapy treatment in women with provoked vestibulodynia, she used her grant to test the validity and reliability of 3D transperineal ultrasound (a new imaging device) to measure pelvic floor muscle function in women with the disorder. This device is a non-invasive tool for evaluating the pelvic floor muscles in women, and it may be more reliable and comfortable for the patient than intravaginal palpation and intravaginal probes, which are currently used to measure pelvic floor muscle tone and function. This imaging tool may be useful in assessing the role of pelvic floor muscle impairment in women who suffer from PVD and in assessing the effect of physical therapy targeting the pelvic floor muscles in the treatment of PVD. Stéphanie also recently used 4D translabial ultrasound imaging, another promising tool for measuring impairments in pelvic floor musculature, to confirm that women with PVD tend to have higher pelvic floor muscle tone than women without PVD. Stephanie is presently summarizing the results of this study to submit for publication.
2010 Recipient:
Ruby Nguyen, PhD – Minnesota's School of Public Health

Dr. Nguyen is an assistant professor in the division of epidemiology and community health at the University of Minnesota's School of Public Health.  To date, very few researchers have investigated how pregnancy and childbirth affect the severity of vulvodynia, leaving obstetricians without guidelines for vulvodynia patients who are, or want to become, pregnant. Dr. Nyugen used her NVA award to conduct a prospective study of 160 pregnant women, half of whom suffer from vulvodynia. At each trimester and two months postpartum, these women completed questionnaires on vulvar pain intensity and factors that can modify pain levels, including vulvovaginal infection, dermatological conditions, vulvar varicosities, mode of delivery and episiotomy/tear with vaginal childbirth. She assessed whether pregnant women with vulvodynia experience a change in vulvar pain severity or remission of symptoms over the course of pregnancy or postpartum period and/or have an increased risk of developing postpartum vulvovaginal pain.
Study Outcome: http://link.springer.com/article/10.1007/s40122-012-0002-7
2009 Recipients:
Yaniv Farajun, MD – Western Galilee Hospital (Israel)

Obstetrician-gynecologist Dr. Farajun used his NVA award, matched by the Chief Scientist Fund of the Israeli Ministry of Health, to evaluate the effectiveness of an anticoagulant drug, enoxaparin, in treating women with provoked vestibulodynia (PVD). Enoxaparin, a form of the drug heparin, inhibits the action of the enzyme heparanase. In a prior study, mentor Dr. Jacob Bornstein found that heparanase was present in the vestibular tissue of women with PVD, but not in the control group. The doctors proposed that heparanase, which is released by mast cells, may play a role in the etiology of the condition, degrading the vestibular tissue and allowing nerve fibers that sense pain to penetrate the skin's surface. In this study, participants self-administered daily injections of enoxaparin, which inhibits heparanase action and also exerts an anti-inflammatory effect, into the abdomen. This study has added to our understanding of the etiology of PVD and tested a potential new treatment for the condition.
Study Outcome: http://www.ncbi.nlm.nih.gov/pubmed/22914465
E. Cristian Campian, MD – Saint Thomas Health Services (Nashville, TN)

Dr. Campian, then a fellow in urogynecology and pelvic reconstructive surgery at Saint Thomas Health Services, used his NVA award, matched by Baptist Hospital in Nashville, to establish a multidisciplinary vulvar pain clinic at Saint Thomas Health Services' Center for Pelvic Health, the largest pelvic pain clinic serving mid-Tennessee, southern Kentucky and northern Alabama. In addition to improving women's access to specialized clinicians in the region, Dr. Campian's long-term goal is to collaborate with other vulvar pain centers in applying for research funding from the National Institutes of Health. In an effort to promote earlier diagnosis and timely treatment, he gave lectures on vulvar pain to primary care physicians in the area. This clinic opened in April 2009 and women interested in making an appointment can call 615-284-4664 or visit: www.centerforpelvichealth.org.
2008 Recipient:
Beri Ridgeway, MD – Cleveland Clinic

Dr. Ridgeway is a fellow in female pelvic medicine and reconstructive surgery at The Cleveland Clinic in Ohio.  With her NVA award and matching funds from her institution, Dr. Ridgeway conducted a study investigating the efficacy of the anti­convulsant pregabalin (Lyrica) in the treatment of vulvodynia.  Pregabalin has been shown to be effective in the treatment of other chronic pain disorders such as post-herpetic neuralgia, diabetic neuropathy and fibromyalgia. Dr. Ridgeway's primary objective was to determine whether, and to what extent, pregabalin relieves pain in women suffering from either general­ized vulvodynia or provoked vestibulodynia. In addition, she assessed the medication's tolerability and its effect on quality of life. Dr. Ridgeway's aim was to add to the growing body of evidence-based literature on treatment efficacy, so women and their health care providers can make more informed treat­ment decisions. Unfortunately, despite Dr. Ridgeway's best efforts, she was unable to complete this study after several years due to difficulty in and complexity of patient recruitment.
2006 Recipients:
Catherine Leclair, MD – Oregon Health & Science University (OHSU)

Dr. Leclair is an associate professor of obstetrics and gynecology and clinician in the vulvar health program at OHSU.  In collaboration with OHSU colleague Dr. Martha Goetsch, she used this award to investigate a hormonal influence in the etiology of provoked vestibulodynia (PVD). The study was designed to quantify differences in estrogen and progesterone receptor density and assess accompanying nociceptors (nerve receptors responsible for sensation of pain) and nerve fiber density in PVD patients. Drs. Leclair and Goetsch: (i) compared tissue samples from painful and non-tender sites of the vestibule, and (ii) compared tissue samples from PVD patients to those of an asymptomatic group of women. Should their study have found a relationship between hormone receptor density and nerve distribution in the vestibule, it would justify further localized tissue research and the development of local therapies for women with PVD.
Study Outcome: http://www.ncbi.nlm.nih.gov/pubmed?term=20430353
Gina Anderson, MD – New Jersey Medical School

Dr. Anderson was an assistant professor of obstetrics and gynecology and women's health at the University of Medicine and Dentistry of New Jersey (Newark), who used her award to establish a vulvar pain clinic at the New Jersey Medical School in Newark. This clinic served a population of predominantly low-income, minority women, currently an unmet need in the community. In addition, it provided a setting for training medical students and residents in the evaluation and management of patients with vulvar pain conditions. Sadly, in January 2011, Dr. Anderson, age 45, died suddenly of a pulmonary embolism.