NVA's Spring 2015 Research Award
Nina Bohm-Starke, MD, PhD – Karolinska Institutet Danderyd Hospital

Nina Bohm-Starke, MD, PhD, an assistant professor at Karolinska Institutet Danderyd Hospital, was awarded an NVA research grant to evaluate the efficacy and safety of botulinum Toxin A (BTA) as treatment for provoked vestibulodynia (PVD). Recent evidence supports the importance of a pelvic floor muscle (PFM) dysfunction to the etiology of PVD. Women with PVD have been shown to have elevated resting activity, lower maximal strength and poorer control of the PFM compared to healthy controls. The treatment guidelines for PVD recommend a multi-modal treatment including topical anesthetic agents, cognitive behavioral therapy and PFM rehabilitation based on physiotherapy. Injections with BTA in the bulbocavernous muscles bilaterally have been suggested as a second line treatment. Previously published reports on the effects of BTA for PVD are few and the methods of injection (injection sites, use or non-use of an EMG needle for directing injection sites, and doses used (20, 35, 100 IU)) differ as well as methods of measuring treatment results. BTA is starting to be used for PVD in various clinical settings, but the treatments vary and require further evaluation before becoming a regular treatment option for PVD. The aim of this study is to investigate treatment outcomes of BTA injections in the bulbocavernous muscles in women with PVD. The primary outcome is reduction of pelvic floor tension using a vaginal manometer. Secondary outcomes are reduction of dyspareunia (painful sex), safety aspects, duration of BTA effect, quality of life and psychosexual evaluation. The researchers will recruit 140 patients and the study will be a double-blind, randomized and placebo-controlled trial. Patients will be given either a BTA 50 IU or saline injection in the bulbocavernous muscles bilaterally (on both sides) twice; at base-line and at three months. Follow-ups will be in between treatments and at six and 12 months after the first treatment. A diary for reporting side-effects, sexual activity and the result of the at-home tampon test will be completed.
Candace S. Brown, MSN, PharmD – University of Tennessee Health Science Center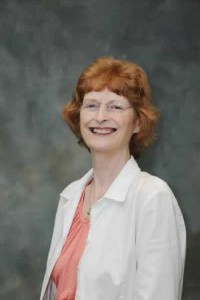 Candace S. Brown, MSN, PharmD, a professor at the University of Tennessee Health Science Center in the Departments of Clinical Pharmacy and Psychiatry, was awarded an NVA research award to develop a protocol template for multicenter clinical trials of vulvodynia treatments. Protocol templates serve as the framework for the development of clinical research and have been developed by many institutes at the NIH for use in clinical trials and observational studies.  The development of a vulvodynia protocol template, patterned after those developed by NIH institutes, would improve the quality and fundability of NICHD-sponsored clinical research in vulvodynia. A working group of leaders in the field will develop the protocol template, determine core elements, and identify appropriate funding mechanisms. These efforts will lay the framework for a large, multicenter grant and an NIH-sponsored vulvodynia workshop. By increasing the amount of NIH-funded research through the development of a comprehensive template, the etiology and management of vulvodynia will become better defined.