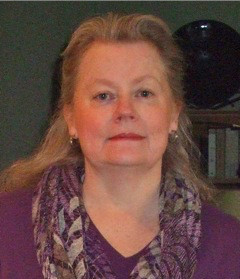 Vulvodynia can be a lonely affliction. When I was diagnosed I informed the women in my family, because I developed vulvodynia as a result of an allergic reaction to Macrobid and I didn't want them to suffer a similar fate. Afterwards, they never inquired about my progress in getting treatment. It is simply something many people don't want to know about you. My husband and best friend have been my rocks. When I had no credibility with the various doctors I saw, I always had it with them. If I didn't have their understanding, I would have doubted my sanity. I've come to know that my husband truly loves me. We were unable to be intimate for two years and he never made demands of me or lost his patience. In fact, he became my patient advocate. I always felt that it was my usefulness that made me worthy of affection, but I was wrong.
For 15 years, I found relief from vulvodynia with Zoloft. But once I reached menopause, the drug was no longer effective. So now I am going through drug trials again. Exercise helps. Walking releases endorphins and helps me keep depression at bay. Patience is key. Although I'm currently uncomfortable, because I found a solution before, I know that another one is out there for me. I just have to find it!
Vulvodynia has made me a stronger person. Through everything, I worked full time, took care of my family and elderly relatives and even started an after-school program for the PTA, all while in searing pain. If I can do that, I know that I can handle anything. I'm now better-equipped to handle the typical aches and pains that come with aging. Healthy people are bowled over by such things, but I take them in stride because most of these pains are temporary as opposed to the constant pain of vulvodynia. So my knees hurt when I crouch down to get something – big deal! When the tasks at hand seem overwhelming, I break them down into smaller pieces. I tell myself, "Just make the bed and see how it goes. Just fold the laundry and take a break." I concentrate on one foot in front of the other, not the finish line.
Be a warrior for yourself! As a phone support person, I found a few women who were too willing to sink into despair and helplessness. You need to educate yourself so you can speak intelligently with your doctor. You need to be open to any solution. I have spoken to a number of women who dismiss certain therapies based on fear. There is no one-size-fits-all solution for vulvodynia. I had read in a prior NVA News article that Zoloft doesn't help most people with chronic pain, including vulvodynia, yet it kept me pain free for 15 years! You don't know what works until you try. Go into the doctor's office with a written list of questions. Bring them articles you have found. Let them know that you are proactive and not willing to give up and go away. And if they throw up their hands and say they can't help you (that happened to me!) then ask them to tell you who can. And when nobody else does, believe in yourself!