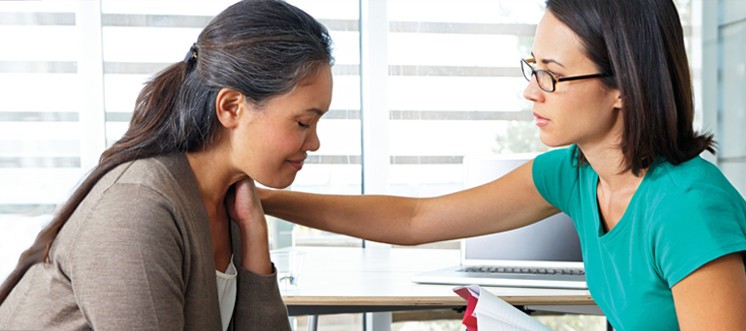 In my early twenties, I had my first urinary infection, after which I had at least one every year. The symptoms were burning and the need to urinate often, to the point it was waking me up at night. In 2018, I thought I had my usual urinary infection, but my culture came back negative. I went to several doctors, all of whom gave me medication for a urinary infection I didn't have. Looking back, I don't blame my doctors for not looking further into it, because I also thought they were recurrent UTIs. Eventually I saw a doctor who acknowledged how unusual it is to have symptoms of an infection with a normal urine culture. He asked me, 'Have you noticed a change in your vaginal flux?' That's when I realized I had lost most, if not all, of my vaginal fluids! I am forever grateful to that doctor for sending me in the right direction. I saw an ob/gyn who was able to diagnose me, even though she didn't have experience treating vulvodynia patients. It was reassuring just to hear there was a word for my condition.
When my pain was most severe, I was in school and Covid struck. My stress level was very high, which worsened the burning sensation and feelings of despair. I used ice packs and pain medication, but they didn't control the pain. I felt isolated even though I had a good health care team and support from my partner and best friend. Knowing I had a condition that didn't have a cure was difficult emotionally.
My gynecologist recommended that I see a physical therapist (PT) to assess and treat my pelvic floor muscles. A lovely PT taught me coping strategies, such as deep breathing and meditation, that helped to bring the pain down to a 3 out of 10. I even have some pain-free days now. Two years ago, I couldn't even imagine having days without pain.
This entire experience taught me not to assume that pain will be permanent and that I can make it through the difficult days. I learned to accept that there will be not-so-good as well as good days. My advice to other women with vulvodynia is to keep searching until you find the care you need. Equally important, all of us need to understand that having vulvodynia does not define us.